According to the CDC, heart disease is the leading cause of death in the United States, causing about 1 in 3 deaths. That's a truly staggering number. Nearly half of adults in the United States (47%, or 116 million) have hypertension, yet only about 1 in 4 adults (24%) with hypertension  have their condition under control. 
What's also worrying is that most adults that have hypertension don't even know it. High blood pressure usually has no warning signs or symptoms. If high blood pressure continues over time it dramatically increases the risk of heart conditions, kidney diseases, stroke, vascular dementia and even Alzheimer's disease. 
However, the best way to deal with heart disease is to prevent it altogether. By measuring your blood pressure regularly you and your health care team can take steps to control your blood pressure if it is too high.
"Prevention is the best medicine, and having a reliable blood pressure monitor is a key factor towards keeping it under control," says Dr. Francis Clark, MD, a cardiologist from the University of Michigan.
Checking your blood pressure regularly, exercising for 30 minutes 4 days a week while reducing saturated fats, salts, and processed foods from your diet are some of the fastest ways to reduce your risk of heart disease. 
While most blood pressure monitors (BPM) work similarly, there could be broad differences in the results from different devices. That's why doctors recommend BPM's that maintain their accuracy parameters under +/- 4%. There are also other important features to consider that make  the recurring use of these devices much easier and effective. 
To develop this list we tested 23 of the most popular devices we could find. These devices were then tested by 7 people in our expert staff as well as health correspondents including cardiologists, paramedics and health writers. We first tested each device to narrow down our list to the best 10.  This was alarmingly easy since most devices were very poorly manufactured and readings were not close to our medical vital sign monitor.
The top 5 products were then selected by considering the categories below and attributing 1-5 stars on each category.
Reliability – Readings were compared to our hospital-grade MindRay vital sign monitor. 
User Friendliness – This rating is attributed to set-up speed, device interface, and overall user experience. 
Features – This rating takes into account the quantity and quality of features such as multiple users, smartphone apps, sensors, and more. 
Overall Value –  This rating takes into account all other categories in comparison to the price of the device.
Take a look at our detailed reasoning and select the one that best fits your needs and lifestyle so that you can also maintain your blood pressure under control.
The Best Blood Pressure Monitors of 2021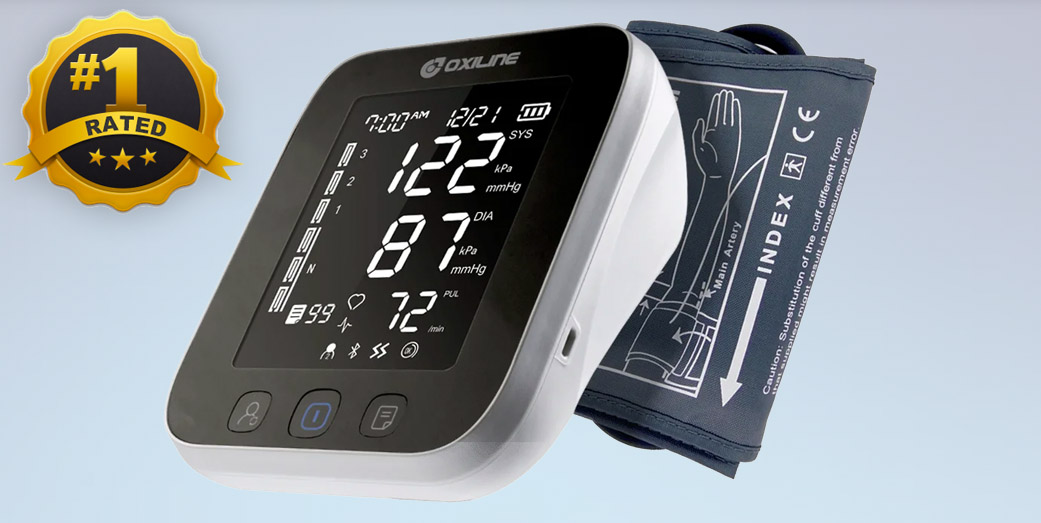 Rated #1 Blood Pressure Monitor of 2021
Use Code: 20OFF
User Friendliness
★★★★★ 5/5
Description
The Oxline Pressure Pro is the unanimous winner of our test receiving the most positive votes from our staff. In a category filled with countless options the Pressure X stands out thanks to its unparalleled precision and classic, easy-to-use interface. Oxiline succeeded by manufacturing a reliable device with today's latest technology. Their implementation of the Vibra sensor makes this unit the most accurate device we tested. John Melrose, a paramedic with over 17 years of experience said, "Readings on the Pressure X Pro were incredibly precise compared to our hospital-grade vital sign monitor, we took over 20 readings and they were all just +/- 2mm Hg within parameters."
"The Pressure X was the only monitor that did not have any wild readings," says Dr. Lisa Lee. A wild reading is a reading that is more than +/- 15mm Hg away from a person's normal reading range and clearly a device error.
On top of it's precision, the Pressure X also includes a free smartphone app to track and share all your readings on unlimited profiles. And on top of that, Oxiline provides lifetime warranty on this device, something that is very hard to find with technology companies today. We highly recommend the Pressure X Pro for those that want to buy a pressure monitor once and never have to purchase another unit again.
Pros
Best Reading Precision (+/- 2mm Hg)
Lifetime Warranty Included
Large Display
Apple/Android Compatible App
Standard and XL Cuff Options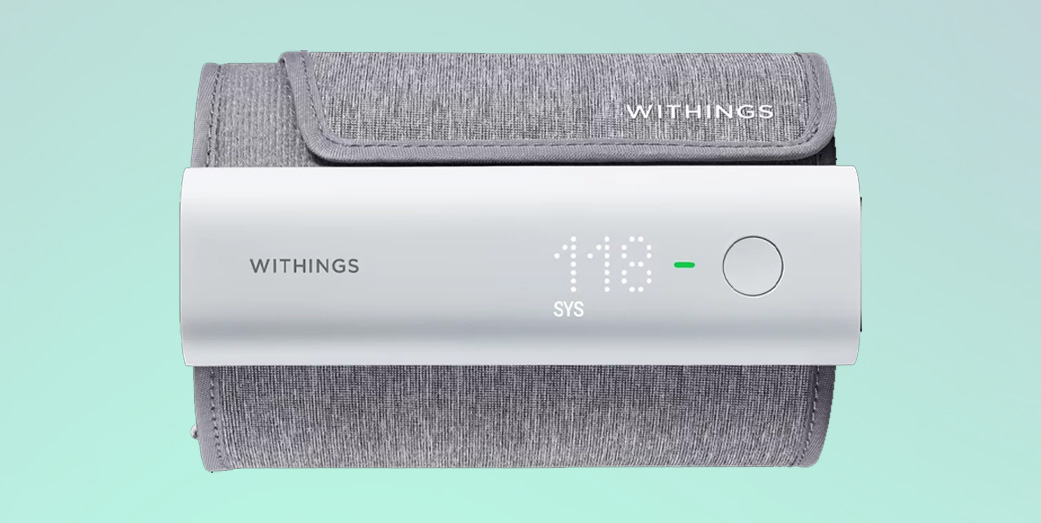 Rated #2 Blood Pressure Monitor of 2021
User Friendliness
★★★★☆ 4/5
Description
The Withings BPM Connect is a modern and sleek device that also has a complete smartphone app. Similar to the Wellue Armfit Plus this device relies on the smartphone app to function. The negative is that the app has a monthly membership fee of $10. Considering the fact that blood pressure monitoring should be considered a lifetime practice for adults over 40 years old, paying a monthly fee is not viable for everyone.
In our precision test this unit scored +/- 5mm Hg compared to the vital monitor parameters. "The reading precision was acceptable, and the app is easy to set up and use," reported Martin J. Lewis, one of our health expert writers. Most users also reported that the digits displayed on the device hardware were very hard to see especially during daytime.
This modern unit works well and provides one of the best apps that we tested. The greatest downfall is the steep price considering the monthly membership fee. We recommend it for those that are looking for a sleek and high-tech device and don't mind the cost.
Pros
Best Mobile App
Fast Results
Small and Portable
Cons
$10 App Monthly Fee
Device Display is Hard to Read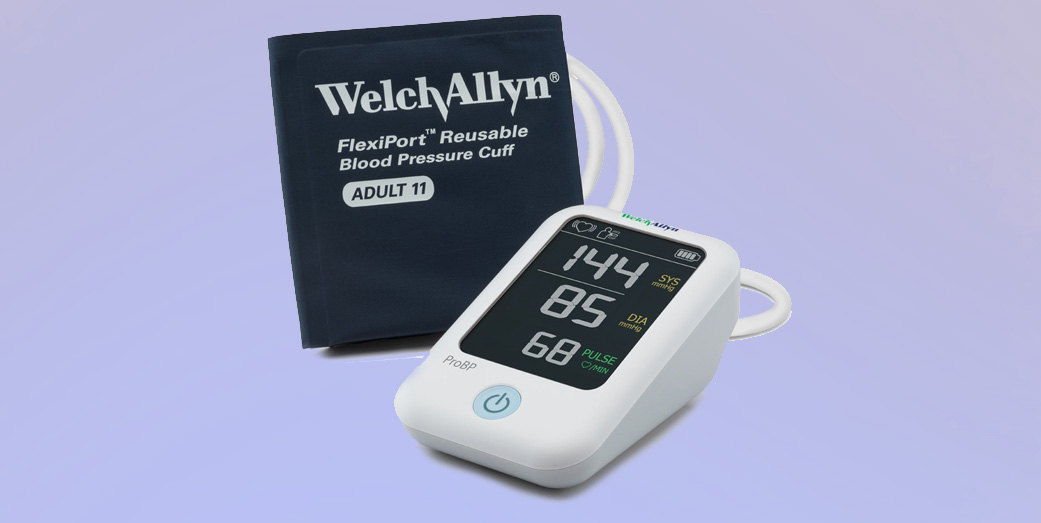 Rated #3 Blood Pressure Monitor of 2021
User Friendliness
★★☆☆☆ 2/5
Description
Welch Allyn is one of the best known medical device manufacturers in the USA. Of their many devices we tested the 1700 Series blood pressure monitor which was received with mostly positive reviews by our testees. Some of the great things about this device are its user friendliness and large digits which make it easy to read.
During our precision test the scores were consistently +/- 6mm Hg away from the parameters of our vital sign monitor. Even though the device is not as accurate as a hospital grade monitor, it does provide decent accuracy considering other devices we tested. "I was not happy to find out that this Welch Allyn device is consistently far from correct parameters, I had higher expectations," says John Melrose, a paramedic with over 17 years of experience.
The Welch Allyn 1700 Series is a solid device with a great interface and mobile app. It's readings are not the most accurate in the category but they are consistent and can prove to be a good reference for at-home monitoring.
Pros
Apple/Android Compatible App
Multiple Cuff Sizes Included
Cons
Multiple Users Not Available on Device
Reading Storage Not Available on Device
Reading Accuracy Below Average +/- 6mm Hg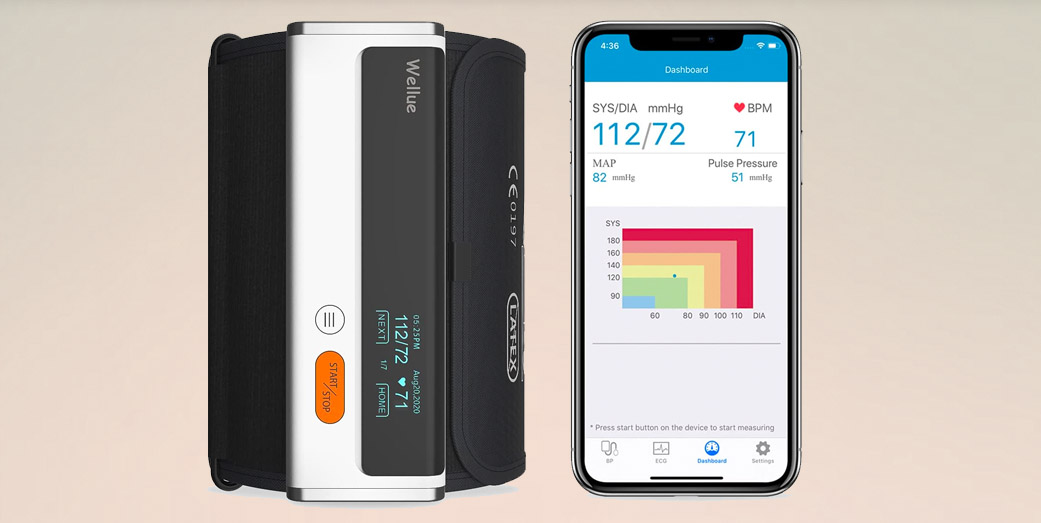 Rated #4 Blood Pressure Monitor of 2021
User Friendliness
★★☆☆☆ 2/5
Description
The Wellue Armfit Plus is a feature packed blood pressure monitoring device that also includes an EKG and a robust smartphone app. This is part of a new breed of devices that are self inflating and rely more on the app usage. The Armfit Plus is incredibly small and great for traveling as well.
In our precision test this unit scored +/- 6mm Hg compared to the vital monitor parameters. Again, this may seem alarming but it was one of the best units we tested. "The main issue with the Armfit Plus is the set up and use difficulty," says Joyce De Laurentis, one of our editors. Using the app proved difficult for almost all our testers and was especially discouraging for our less technology savvy users. That being said, once familiar with the app it does work very well and provides organized and exportable data. Another important factor to mention is the battery life, compared to other devices this was significantly worse. After a full charge the device has only about a week of battery life when using it daily.
The Wellue Armfit Plus is a portable and smart device that is great for technology savvy customers that want a solid device and travel frequently.
Pros
EKG Included
Fast Results
Small and Portable
Cons
App May be Difficult to Set Up
Reading Precision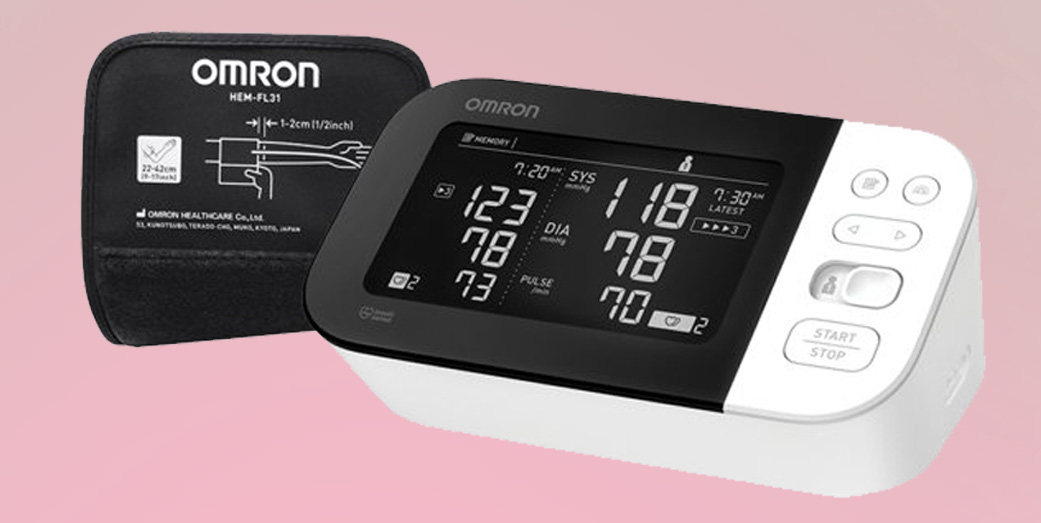 Rated #5 Blood Pressure Monitor of 2021
User Friendliness
★★☆☆☆ 2/5
Description
Omron is a well known brand that has many years developing blood pressure monitors and other devices. The Omron Series 10 is an easy to use and somewhat reliable unit. For the most part readings on the Series 10 were precise, however 7 out of the 20 readings we took were over +/- 10mm Hg apart from the vital sign monitor. To make sure this was not just a faulty unit we tested two devices and the imprecision was apparent on the other device as well.
What we did enjoy about the Omron Series 10 was their unique cuff system. It is very easy to use and provides a great fit. Another great feature is the smartphone app which is user friendly and has great functionality for both Apple and Android devices. "This device has a great size and digits large and visible," says Dr. Lisa Lee, "It looks and feels well made, however we did find inconsistent readings during our test and that's something that worries me when recommending a device to my patients." It's important to know that the Omron Series 10 is a good device that may have inconsistent readings, therefore it is recommended to take additional readings when digits are far away from a person's regular parameters.
Pros
Apple/Android Compatible App
Easy To Use Cuff
Large Display
Cons
Possibly Imprecise Readings (some +/- 10mm Hg)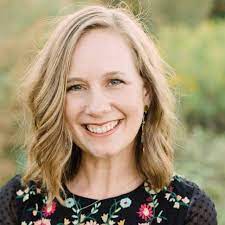 Joanna Taylor